Lashkar-e-Toiba among top 10 CIA security challenges in 2009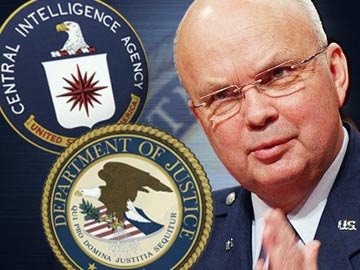 Langley (Virginia, US), Feb. 3: Outgoing Central Intelligence Agency (CIA) Director Michael Hayden has said that the Pakistan-based Lashkar-e-Toiba will be among the top ten security challenges for the agency in 2009.
Iran, North Korea and Al Qaeda are the others that he and his successor Leon Panetta will have to deal with, Hayden added.
"This is an informal list that I kind of jotted down, what are the things I would fret about over the next 12 months," he told FOX News in the second of two interviews about the nation''s greatest security challenges.
"I don''t want to get in the business of suggesting ways to threaten the well-being of the planet, but frankly that is what we are in the business of thinking about every day here with our analytic workforce," he said.
Hayden said top of the list is still Al Qaeda, which has been working on expanding its associations with other groups around the world.
Hayden said this development is particularly troubling because groups like Lashkar-e-Toiba, which was responsible for the attacks in Mumbai last November, start to think outside their region and focus on the United States and elsewhere.
"There was a migration in Lashkar-e-Toiba thinking over the past six, 12, 18 months, in which they began to identify the United States and Israel as much as being the main enemy as they have historically identified India," he said.
"That is a troubling development. And now suggests that this migration of Lashkar-e-Toiba to a merge point (with Al Qaeda) is probably taking place," he added.
Hayden said he didn''t include Iraq in the top 10 because things are looking up in that country, which just held peaceful, provincial elections this weekend.
Hayden''s top ten list is as follows:
(1) Al Qaeda (2) Violence in Mexico (3) Iran''s nuclear program (4) Europe and the War on Terror (5) Instability caused by the low price of oil (6) Pakistan (7) Afghanistan (8) North Korea (9) China and (10) The Middle East. (ANI)