Kia is considering the launch of purely electric version of Ceed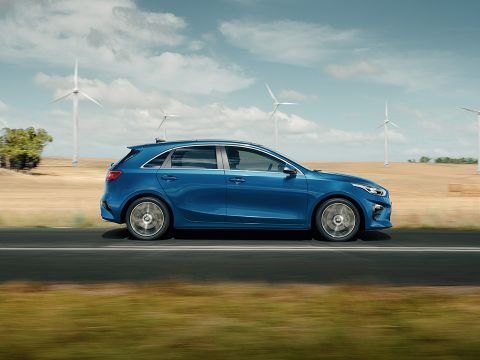 According to an Automotive News Europe report, South Korean automaker Kia Motors is considering the launch of a purely electric version of its Ceed model in 2021. By the mentioned timeline, Kia will also reportedly another fully-electric model, which could probably be a purely electric version of the Picanto small car.
The report about Kia's plans to launch full-electric models in the coming years is based on the information shared by Europa-COO Emilio Herrera during the course of a recent interview.
The key focus of Herrera's interview with Automotive News Europe was on Kia's forthcoming compact PHEV versions in the Ceed lineup --- namely the Ceed Sportswagon and the new XCeed. However, while sharing details about the Ceed PHEV variants, Herrera also said: "We are also considering a full-electric version."
The Ceed Sportswagon and the new XCeed PHEVs were unveiled by Kia in early September 2019. The production of the vehicles is expected to commence in November 2019. The vehicles are scheduled to hit the markets in January 2020. The pricing of the vehicles has not yet been disclosed by Kia.
Both the upcoming Ceed PHEV variants will use the same drivetrain as the Kia Niro PHEV. But, due to a lower standard consumption, the purely electric range of the two vehicles will be up to 60 km.