Japan's car exports for fiscal 2008 mark first fall in seven years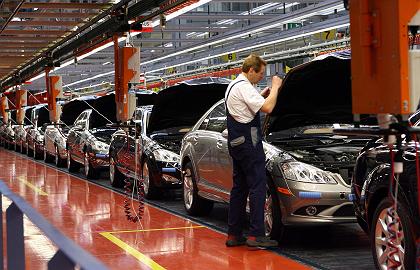 Tokyo - Japan's vehicle exports in fiscal 2008 that ended March 31 marked the first decline in seven years amid the global economic downturn, the Japan Automobile Manufacturers Association said Thursday.
Car exports fell 17.2 per cent during the year to around 5.6 million units, marking the second-largest fall since 1973, the group said.
In March alone, exports plunged 64.3 per cent to 228,201 units, which was the steepest drop since 1972.
Exports to North America slumped 23.8 per cent to 1.89 million units, while those to Europe fell 14.1 per cent and those to the rest of Asia dipped 9.1 per cent. (dpa)