Jaitley says arrogant opposition not letting Rajya Sabha function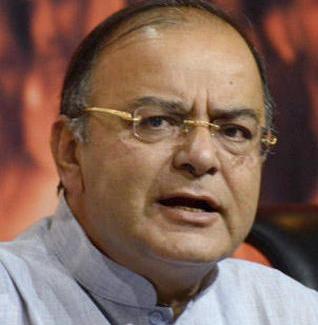 New Delhi, Dec 18 : Union Finance Minister Arun Jaitley on Thursday said that the Rajya Sabha is not being able to function due to the arrogance of the opposition parties.
"The government has no intention of being arrogant ; we want this house to function. The fact is that one house is functioning properly and the other is not allowed to function, means it's arrogance of numbers and not the government," said Jaitley.
Earlier on Thursday, the opposition had stalled proceedings in the Rajya Sabha over a repeated demand that Prime Minister Modi be called to the Upper House to make a statement on the conversion row that has hogged national headlines for the past few days.
The Prime Minister, was, however, present in the Lok Sabha.
Last week, around 200 people were reportedly converted to Hinduism in a ceremony in Agra by groups linked to the BJP's ideological mentor RSS.
The Bajrang Dal and the Dharam Jagran Manch, the groups that performed the mass conversions, reportedly claimed that the families were originally Hindus and converted to Islam around 30 years ago. (ANI)