Ispat Industries to increase production cut by 10% more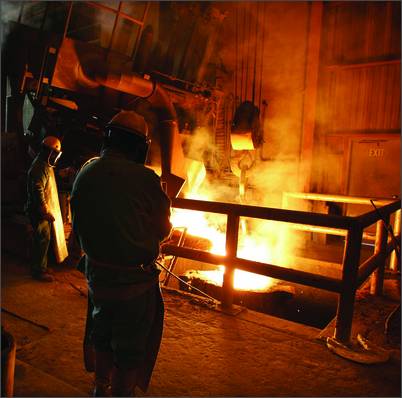 Owing to a slowdown in the manufacturing sector and the ongoing economic crisis, leading steel manufacturer Ispat Industries Ltd is planning to cut production further by 10 percent by December.
The company's Vice-Chairman and Managing Director, Vinod Mittal, told reporters on the sidelines on the India Economic Summit the company has already cut its production by up to 30 per cent in the current month, and would further cut it by up to 40%.
Mittal said: "The slowdown has affected us and we are expecting a 25% decrease in sales value in the current financial year." Asked if the company intends slashing prices of steel, Mittal said nothing of that sort could be announced right away - the market needs to be watched.
However, he added that the company expects the market to stabilize from the current slowdown from January 2009, following which it would take a decision of increasing or decreasing steel prices.
The company top official also stressed on the need for levy of duties on cheap import of steel into the country. Expressing his concern over the present scenario, he said: "Unless the government cuts some strict import duties, everybody will come and dump steel here. It has a huge impact on us."