Iran says Saberi case internal matter, rejects foreign interference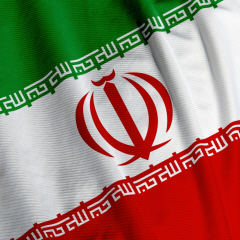 Tehran - Tehran on Monday said the case of Iranian-American journalist Roxana Saberi was an internal matter and any interference by foreign states was therefore irrelevant. "Saberi has herself confirmed her Iranian nationality and will therefore be treated as Iranian and according to Iranian laws," Foreign Ministry Spokesman Hassan Ghashghavi said in his weekly press briefing.
Iran's intelligence service chief Mohseni Ejehi also said last week that Saberi would be treated as an Iranian and not as a US national.
In Iran, dual nationality is not acknowledged but is tolerated. In official cases, however, only the nationality of the father is counted and not the citizenship of either the mother or that of a third country.
Saberi, 31, has an Iranian father and Japanese mother and is a US citizen.
"The case has therefore nothing to do with foreign states and any interference in the local legal procedures would be against international norms," the spokesman said.
Saberi was sentenced to an eight-year jail term last week on charges of spying for the US government.
Both Iranian President Mahmoud Ahmadinejad and judiciary head Ayatollah Mahmoud Hashemi-Shahroudi have indicated their opposition to the rather harsh sentence and called for a fair appeal court, reportedly to be presided by three judges.
In the meantime, Saberi has been on a hunger strike since last Tuesday and said she wants to continue it until she is released. Her parents, currently in Tehran, are worried about her health as the almost one-week hunger strike has made Saberi very weak.
Saberi's lawyer, Abdolsamad Khoramshahi, has already filed a protest against the initial verdict and submitted the appeal bill.
Khoramshahi is to be assisted by Nobel peace laureate Shirin Ebadi and two of her other attorneys who have, however, not yet been allowed to visit her in jail to get the signature for the mandate.
Saberi, a reporter for US National Public Radio, originally faced less serious charges of buying alcohol and of working without a valid press card.
She has been in Tehran's Evin prison since January, following her arrest for buying a bottle of wine. Both buying and consuming alcohol are forbidden in Islamic Iran.
But the judiciary then charged her with espionage, and the Tehran prosecutor's office announced last week that Saberi's case was sent to a revolutionary court which decides in cases involving offences against national security.(dpa)