Iran offers cautious opening to US on Afghanistan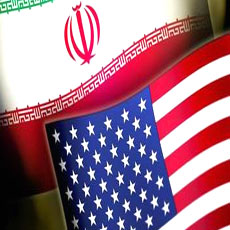 The Hague - Iran on Tuesday was set to offer a cautious welcome to the United States' new strategy for Afghanistan by telling a conference in The Hague that it was "fully prepared" to help the country's reconstruction and to fight drug trafficking.
"Welcoming the proposals for joint cooperation offered by the countries contributing to Afghanistan, the Islamic Republic of Iran is fully prepared to participate in the projects aimed at combating drug trafficking and the plans in line with developing and reconstructing Afghanistan," Iranian Deputy Foreign Minister Medhi Akhundzadeh said, according to the text of his speech.
Iran is a big consumer of Afghan opium, and the minister told the UN conference on Afghanistan that more should be done to monitor shared borders in order to bloc "smugglers' access to consumer markets."
However, Akhundzadeh also reiterated Iran's criticism of the massive presence of US soldiers in neighbouring Afghanistan.
"The presence of foreign forces has not improved things in the country and it seems that an increase in the number of foreign forces will prove ineffective too," said Akhundzadeh in an apparent reference to US President Barack Obama's decision to send 17,000 additional soldiers to Afghanistan.
Rather than boost troops, Akhundzadeh said, the international community should redirect its efforts "to the training of the Afghan police and army."
The conference in The Hague was also attended by US Secretary of State Hillary Rodham Clinton, Afghan President Hamid Karzai and senior diplomats from some 70 countries. (dpa)