IOB suffers 16% fall in quarterly net profit
Submitted by Harish Dhawan on Sat, 10/26/2013 - 17:28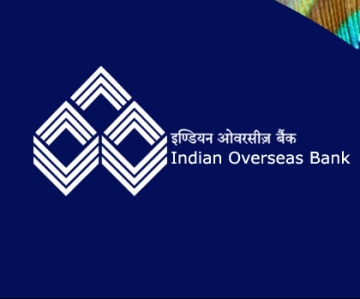 Indian Overseas Bank (IOB) on Friday posted a year-on-year decline of more than 16 per cent in its net profit for the second quarter of current financial year, blaming difficult economic conditions for the decline.
The Chennai-based public sector lender announced that its net profit in the July to September quarter slipped 16.35 per cent year-on-year to Rs 132.5 crore. In the July to September quarter of last financial year, the lender had pocketed Rs 158.4 crore in net profit.
Total income of the lender slipped 8 per cent year-on-year, from Rs 5,999 crore to Rs 5,515. But, credit deposit ratio jumped from 81.11 per cent to 82.88 per cent.
Despite a considerable decline in quarterly net profit, the bank's chairman & managing director M Narendra said the bank posted a decent performance, given difficult economic conditions.
Commenting on the quarterly results, Narendra said, "However, considering the difficult economic conditions, the bank has posted a decent performance."
He explained that the decline in profit was due to loss of treasury income of nearly Rs 400 crore in the quarter under review.
The bank's total capital funds were reported at Rs 17,745.2 crore. While, as of September 30, the bank's total business stood at Rs 3.89 lakh crore.
Technology Sector