Intraday Buy Call For ABG Shipyard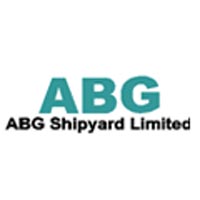 Technical analyst Anil Singhvi has maintained 'buy' rating on ABG Shipyard Limited stock to attain an intra-day target of Rs 410.
According to analyst, the investors can buy the stock with a stop loss of Rs 386.
The stock of the company, on April 25, closed at Rs 389.50 on the Bombay Stock Exchange (BSE).
Current EPS & P/E ratio stood at 44.66 and 8.78 respectively.
The share price has seen a 52-week high of Rs 490.50 and a low of Rs 230.70 on BSE.
ABG Shipyard Ltd. will open a JV with the Nigerian administration and investment companies to fabricate one of the biggest ship-building plants in the African nation.
The Indian ship manufacturer will possess a 40% equity stake along with management control for a period of twenty years.
The primary stage investment on the project is approximated at $100 million; the yard will be constructed in various stages.
The Nigerian administration, a clutch of PE investors comprising Nkrah Investment Ltd. and BGL Private Equity Ltd. will gather up a holding stake in JV.
A source close to the deal said "This will be the largest shipyard in Africa and ABG Shipyard will be the technical partner with a majority stake,"