India-UAE trade to be discussed at upcoming conference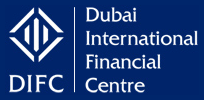 Dubai, Oct 28 : Trade relations between India and the United Arab Emirates (UAE) would be the focus of a conference organised by the Dubai International Financial Centre (DIFC) in the Indian city of Mumbai Oct 29.
Omar Bin Sulaiman, governor of the DIFC and Vice Chairman of the UAE Central Bank, will lead the DIFC delegation, which includes a number of the region's eminent business leaders, WAM news agency reported Wednesday.
"The fraternal and commercial relationship between our two nations is already extremely strong and important to both our economies," Omar Bin Sulaiman said ahead of the conference.    
"Given the exceptionally complementary nature of the Indian and UAE markets, and the changing global economic landscape that enhances the benefits of bilateral engagement, it is an opportune time to explore the many opportunities for greater collaboration in the areas of banking, finance and investment," he added.    
The conference, titled "The India-UAE Partnership: Investments, Opportunities and Synergies", will explore ways for Indian companies to tap into liquidity in the Gulf region and benefit from the DIFC's legal and regulatory infrastructure.    
The delegation also aims at deepening the banking and financial services links between the UAE and India, and enhance cooperation at the institutional level between the UAE and Indian business communities.  (IANS)