Indian Real Estate Market Review by ANAROCK Property Consultants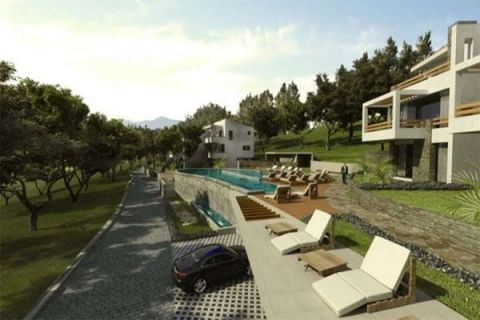 Indian real estate sector has been undergoing a lot of changes in the last few years. While the markets were growing fast, real estate developers and home buyers were expanding without paying much attention to infrastructure. However, as the markets started facing tough times, everyone related to real estate sector has become very careful before investing in real estate.
In an important trend in Indian real estate over the last 3-4 years, ready-to-move-in homes are in and under-construction homes are ... well, not so in.
When Indian homebuyers make what is usually the costliest lifetime investment, WYSIWYG (what you see is what you get) is an important consideration. Also, under-construction properties have been getting a lot of bad press. While not every developer lacks execution capabilities, the ones that do have burdened the market with heavily delayed or altogether stuck projects.
Unfortunately, this has caused unfinished projects as an entire market segment to get tarred with the 'unreliable' brush. Unlike in earlier years when under-construction homes were favoured for their more attractive price tags, homebuyers have become extremely risk-averse.
Also, ready-to-move homes do not attract GST. Charged at 5% of the overall property cost without ITC benefit on under-construction homes, this added cost of acquisitions has no redeeming features for India's cost-sensitive middle class.
ANAROCK's Consumer Sentiment Survey for H1 2019 revealed that as much as 36% of the polled prospective buyers prefer ready-to-move-in properties. Another 24% would only consider homes which they can move into in 6 months or less.
It gets even more interesting when we consider the survey's city-wise data for RTM preference:
In NCR, at least 56% of prospective buyers preferred ready-to-move properties (this region 'enjoys' understandably low levels of customer confidence because of its massive burden of unfinished projects)
In Bangalore and Hyderabad, at least 44% property seekers in these cities prefer ready homes, followed by
MMR with 34%
Chennai with 33%
Pune with 28% (interestingly, 38% property seekers in Pune will buy homes that will be ready within a year – the highest in this waiting time bandwidth among the top 7 cities), and
Kolkata with 20%