Imran says foreign cricketers safe in Pak because terrorists "will never target cricket"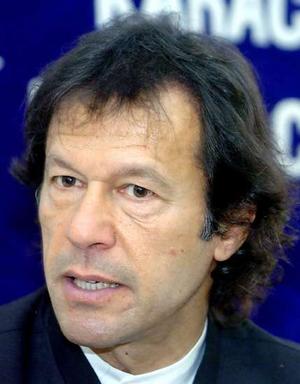 Sydney, Oct 13 : In the backdrop of cancellation of several cricketing engagements in the current year by foreign teams citing security concerns, former Pakistan skipper Imran Khan has said that international cricketers should tour his country as they were safe from terror threats "because the game was so loved" there and that terrorists will never target the game or the players.
"I know that cricketers would never be under any threat from terrorists," The News quoted Imran as saying in an interview with Australian Television.
He added: "Terrorists rely on support from the masses because that''s where they get their recruits, and cricket is a game which is so loved and there''s such passion in Pakistan that the terrorists know that if a cricket match is bombed, they''ve had it. The public will just turn against them."
He said those who wanted to destabilise Pakistan "would not risk alienating their support base by attacking cricketers".
Australia have not toured Pakistan for a decade and abandoned a visit earlier this year because of security concerns. In August, Australia also pulled out of the Champions Trophy in Pakistan, which subsequently postponed the tournament till next year. (ANI)