Imran Khan is doling out 'Daal' and two 'Rotis' for just five rupees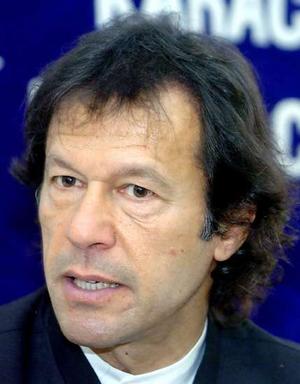 Karachi, Dec. 29 : Imran Khan''s party, Pakistan's Tehreek-i-Insaf (PTI), has started `Sasta Tandoor' program in Karachi under which poor people are provided `Daal' and two `Rotis' for just five rupees.
Meanwhile, PTI's President, Imran Ismail warned troublemakers with dire consequences if they happen to lay hurdles in their party chief Imran khan's scheduled Karachi visit after moharram.
Ismail said that this time party workers would not let Imran Khan leave Karachi once he arrived there, reported The News.
Last year, the Pakistani cricketer-turned politician Imran Khan was banned twice from the city of Karachi.
He was barred from entering Pakistan''s biggest city in May and September 2007, when he tried to launch a campaign against the then Pakistan President, Pervez Musharraf.
Khan was sent back to Islamabad in order to maintain public order after a dozen supporters of Khan''s Tehrik-e-Insaaf party were detained. (ANI)