IGT, Scientific Games abandon scratchcard agreement with Brazil's Caixa Economica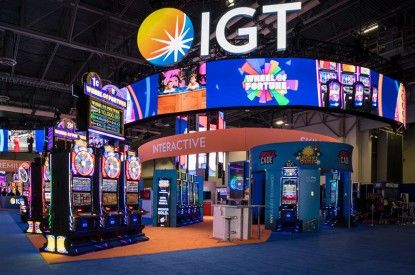 London-headquartered International Game Technology (IGT) and its American partner Scientific Games Corporation have officially announced that they have withdrawn from the alliance to manage Brazil's inaugural national scratchcard business for Caixa Economica.
Using an official press release, the British lottery & gaming machines innovator IGT said that it had signed a joint arrangement with the American company around a year ago to create an alliance to oversee the instant-win ticket or scratchcard business for Brazilian lottery retailer Caixa Economica. But, the partners were forced to annul the alliance after the Brazilian lottery retailer failed to authorize the agreement's execution before the deadline.
Providing details, IGT furthermore said that it and its American partners were eager to guarantee the success of Brazil's inaugural national scratchcard business by having their understanding with their local Brazilian partner. It stressed that the proposed agreement was finalized after lengthy discussions and more than half a year of assiduous dialogues between the officials of the partner companies. But, the alliance collapsed as Caixa Economica, the largest lottery retailer in the largest Latin American country of Brazil, failed to authorize the agreement's execution by the deadline of September 21, 2020.
The British company also pointed out that a subsequent request for extension of the process with the Brazilian company was refused. The refusal of the request was also partly responsible for the collapse of the alliance. Recently, Supreme Federal Court ruled against the government's lottery monopoly has paved the way for all of Brazilian states to launch and manage their own individual lotteries.
Announcing the collapse of the alliance, IGT said, "As a result, and despite being fully prepared to fulfill all of the financial and non-financial conditions precedent of the concession agreement, prudent capital management dictates that we withdraw from the process and re-evaluate the business case of implementing a lottery operations model in Brazil."
IGT and Scientific Games Corp. stressed that nearly 13,000 lottery retailers in the network of Caixa Economica were fundamental to a successful launch of the nation's inaugural scratchcard business and without they were not prepared to go ahead without such a distribution network.
However, the British lottery giant stressed that IGT and its American partner were still prepared to reconsider the agreement if the government of Brazil provides an extension to the process for Caixa Economica to authorize and execute the agreement.