ICICI Bank shares rebound after falling in four sessions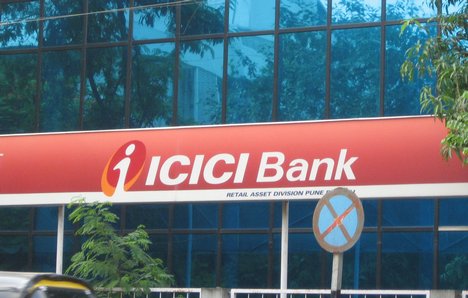 The shares of India's largest private sector lender, ICICI Bank have increased 5 per cent today after falling in four trading sessions.
The shares of the leading bank had fallen about 10 per cent following reports indicating that the bank might be involved in money laundering activities. An online magazine called Cobrapost claimed that its undercover investigation has found that ICICI Bank, HDFC Bank and Axis Bank are involved in money laundering activities in the country. It claimed that the money laundering services are being offered openly across bank branches.
On the Bombay Stock Exchange (BSE), the shares of ICICI Bank gained 4.86 per cent and were trading at Rs 1,050.30 and dealers say that it might be heading for its biggest increase in a single day since 29 November, 2012. More than 56,000 equity shares of the lender have already exchanged hands on National Stock Exchange through via block deal at the rate of Rs 1,043.70 per share, amounting to Rs 5.88 crore.
Dealers pointed out that the there is a good reward for acquiring the shares of the lender as the gap between the share value and the American Depositary Receipt (ADR) has increased significantly.