IBM releases solutions to rein data overflow
Submitted by Darpana Kutty on Thu, 11/06/2008 - 05:50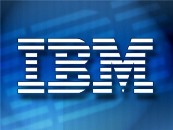 An array of about 40 solutions were released today by IBM, taking off from the global concern of skyrocketing data volumes, the perennial lack of physical storage spaces and being sensitive about carbon footprints. These solutions will aim at tackling this data overflow using technologies, which are 'disruptive' in nature. 
IBM brought into the light the IBM XIV system, which is a highly scalable disk storage system optimized to handle content from Web 2.0 applications to traditional applications such as financial services. 
An extraordinary grid-based architecture is featured in this new enterprise disk. The architecture provides easier management, greater performance scalability, self-tuning/healing and thin provisioning to help reduce the cost and complexity of information storage while enabling consistently quick access of data for today's dynamic range of workloads. 
Shashi B Mal, Director, Systems and Technology Group, IBM India/ South Asia reported, "As India goes through a radical shift away from the decades-old client/server model to a radically more efficient Internet-style architecture, we have taken a giant leap to address the foreseen customer challenges with the new information infrastructure launch. There is no bigger an opportunity for our clients than to unlock the value they have in their data centers and help them create smart, innovative offerings for their end users – the consumer."