`I am yet to receive a response from Obama,' says Ahmadinejad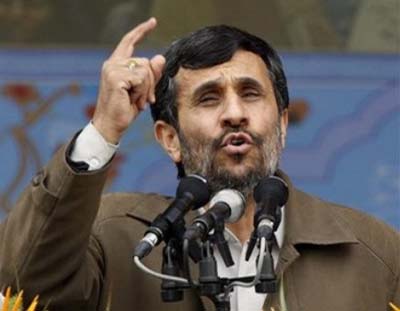 Tehran, Apr. 27: Iran President Mohammad Ahmadinejad has said that he is yet to receive a response to his congratulatory message to US President Barack Obama.
"This was a major decision, although the Iranian people were very much dismayed with the conduct of previous U. S. administrations. And I was criticized here at home, in Iran. Nevertheless, I did that. I am yet to receive a response," Politico quotes Ahmadinejad, as saying.
He returned to the question of personal communications at the end of his interview, saying, "Well, Iran and U. S. relations are dependent on the decision taken by the U. S. administration. Mr. Obama sends us messages of friendship but in the communiqué issued by the five plus one, enmity can be seen. So this is a dual route, if you will.
"I have sent a message to Mr. Obama myself. We welcome change. We are praying to the All Mighty for that. And we will help to bring change about." (ANI)