HTC launches mobile phone tracker device called 'Fetch'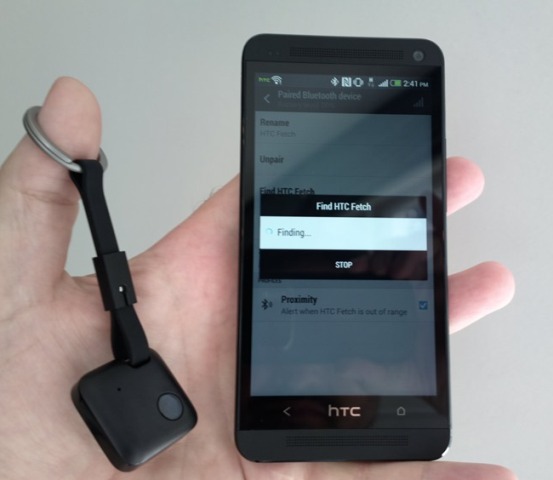 Handset maker HTC has announced the launch of a new device called 'Fetch' that promises to allow users to easily track their phones in case they get misplaced.
The HTC Fetch, which was introduced along with the HTC One Max, makes use of the Global Positioning System (GPS), Assisted GPS and mobile-tower triangulation expertise to detect the exact location of a phone. It displays the location of the misplaced phone on Google Maps and sends alerts to the owner when he/she leaves his/her phone behind.
Fetch as well as the phone will start ringing immediately as the owner walks ten meters beyond his/her handset.
Launching the tracker device, the company said, "You will never lose you HTC phone if you have Fetch. As soon as an HTC One owner walks 10 meters beyond the phone, both device and phone will start ringing. An e-mail will immediately go on his mail showing location of the phone on Google Maps."
A robber or a burglar will not be able to detach the tracker device from the HTC One Max smartphone simply because his fingerprints will not match. Thus, a thief will not be able to change any setting in the handset.
The HTC One Max has been priced at a huge maximum retail price (MRP) of Rs 61,490, while Fetch costs additional Rs 2,500.