Hold Reliance Infrastructure With Stop Loss Of Rs 646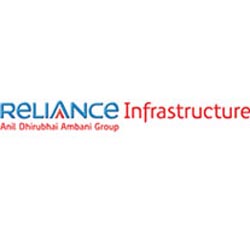 Technical analyst Pankaj Jain of Satguru Capital maintained 'hold' rating on Reliance Infrastructure stock for short term.
According to analyst, the stock can be bought with a stop loss of Rs 646.
The stock of the bank, on Feb 04, closed at Rs 678 on the Bombay Stock Exchange (BSE).
The share price has seen a 52-week high of Rs 1225 and a low of Rs 684.70 on BSE.
Current EPS & P/E ratio stood at 38.59 and 17.52 respectively.
Reliance Infrastructure, a part of the Anil Dhirubhai Ambani Group, announced that it will declare the results for the three month period ended December 2010 on February 14, 2011.
Reliance Infra stayed in the race for the important $900-million highway project in Nepal, projected to improve growth in the southern Terai plains.
Reliance Infrastructure has commissioned the India's initial 100% privately possessed transmission line in the country on Build, Own, and Operate basis.
This line has been built between Solapur and Karad, two key cities and district places in the Western Regions of Maharashtra.