Hold Punj Lloyd With Stop Loss Of Rs 132
Submitted by Sumeet Kak on Thu, 05/20/2010 - 16:19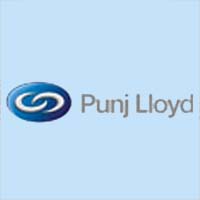 Stock market analyst Kunal Saraogi is of the view that investors can hold Punj Lloyd stock with a stop loss of Rs 132.
According to him, the investors can sell the stock on any rally.
Today, the stock opened at Rs 135.90 on the Bombay Stock Exchange (BSE). The share price has seen a 52-week high of Rs 298.80 and a low of Rs 140.05 on BSE.
Current EPS is -1.96.
As part of its inorganic development strategies, Punj Lloyd Engineering, a wholly owned arm of Punj Lloyd Ltd, is making plans to get hold of a company in the Middle East or other geographies.
Mr. Sanjay Goel, CEO of PL Engineering, stated that the company's parent would mull over the chance of lifting debt in order to support the acquirement of an engineering services company serving the auto, aerospace as well as heavy equipment segment.
Mr. Sanjay also said that Punj Lloyd Engg is not against acquiring a product-based engineering company in the country if the suitable chance comes on its way.
PL Engineering is a top engineering services outsourcing company, which focuses on oil and gas, power and infrastructure.
It offers up design and engineering solutions in different sections of plant design for oil and gas companies involved in offshore and onshore field growth, refining divisions, chemical and petrochemical facilities, thermal and nuclear power plants.