Here Are All The Things You Have To Be Mindful About If You Are Considering Buying A Life Insurance Policy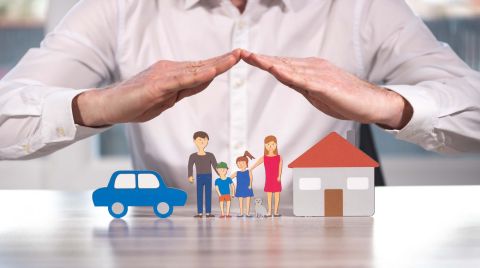 A Life insurance policy can end all your worries regarding the family's financial safety after your time. It is not uncommon to have concerns for the well-being of family and dependents, especially in wealth matters. In such situations choosing the best life insurance policy in India can solve all your woes and help them have an income source sufficient for a long time. But the selection of such a great plan is also a major obstacle. This difficulty arises due to the availability of several insurers and insurance policies. If you are planning to purchase a policy, you will need external assistance about what to do and what not to do. Here you will find a brief description of every precaution you must take in purchasing the best life insurance policy in India.
Advantages Of Having The Best Life Insurance Policy In India
The basic functioning of a life insurance policy is that the insurer provides life coverage in return for premium payments. Life cover is the assured payment of a sum to the nominee if the policyholder deceases before the plan maturity. This life cover will always be higher than the total premiums you need to pay for the entire policy term. And even if the policyholder is alive at the time of plan maturity, a life insurance policy with a moneyback feature will return the entire premium payments. Sometimes with interest and extra benefits.
This life cover of an assured sum that the life insurance policy provides is upon your discretion. So you can choose how much assured sum you want, and based on that sum and some personal details, the insurer defines a premium amount. These funds from the insurance plan are very useful for families, especially those with limited income sources. So even if they lose a very dear and important member of the family, they can continue to survive because of these funds.
Apart from protecting the family, people also choose life insurance policies due to their investment and tax savings capacity. As per the income tax rules in India, the total premium payments for insurance policies in a year have a tax deduction of up to INR 1,50,000 per year. And the policyholder does not even have to pay taxes on the maturity amount as it is a form of repayment. Now, the interest from the insurance does have taxes but calculating the total tax savings and the capital protection insurance policies are the best long-term investment schemes. Click here to know how to save tax on an insurance plan.
Top 5 Things To Consider Before Buying A Life Insurance Policy
In India, insurance companies issued almost 28 million life insurance policies in 2021 alone. And this figure is gradually increasing in the past years. It is evident from the high numbers that people understand the importance and have an interest in purchasing a life insurance policy. But they could benefit more if they considered a few things before the selection and purchase processes. Given below are five of those important criteria.
Premium Amount
The premium amount of the selected policy should always be within the budget capacity range. It will avoid problems in having funds to pay for other important necessities. A lower and more frequent premium during a year will also reduce any troubles of arranging a large amount at a time.
Assured Sum
The assured sum should be high to ensure that it is sufficient to sustain the family in the policyholder's absence. But it should not cause the premium amount to be out of the plausible range. A higher assured sum will ensure the elder dependents have funds for extended years and the children have a livelihood till they can make their own.
Maturity Returns
Not all life insurance policies need to have maturity returns. Term insurance, a basic form of life insurance, does not have any return of premiums. So the selected plan must have maturity returns to ensure that investing huge amounts over the years is not in vain.
Extra Riders, Critical Illness Cover, And Health Coverage
Extra riders allow adding protection against more uncertainties within the existing plan. A benefit of doing so is that the final premium amount will be cheaper than having two different plans of the respective covers. Critical illness cover and health coverage are among the top selected riders that provide all-around health coverage.
Terms And Conditions
The terms and conditions shed light on a plan's hidden clauses and liabilities. So verifying them will help the potential customer know what the insurance policy holds for them as an agreement with the insurer.
Now that you know what to look for in a good life insurance policy, you won't have trouble selecting the best one.