Harley-Davidson appoints new chief electric vehicle officer to electrify its fleet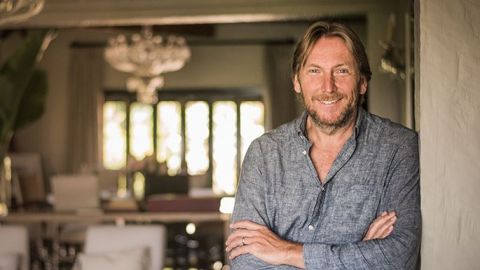 Pushing ahead with its planned shift to EVs, American motorcycle manufacturer Harley-Davidson has announced the appointment of its first ever chief electric vehicle officer (CEVO). Harley-Davidson named Ryan Morrissey as its CEVO, and announced that Mr. Morrissey would assume his new role at the beginning of April this year. He will head the company's new division of e-motorcycles, which has been created as part of a 5-year strategic plan called the Hardwire, which focuses on helping the company in expanding into new market segments, such as the EV segment.
Morrissey agreed to join Harley-Davidson after spending nearly twenty years working with disruptive technologies and the development of new business ventures. Most recently, he served as a Senior Partner and chief of the Automotive & Mobility practice in the Americas. In that role, he led the development, growth as well as M&A strategies for various OEMs, tech providers etc. He will bring along experience in leading OEMs in powersports, improving EV product strategy and enhancing software-based services. His strong experience in those fields is expected to help the iconic motorcycle brand in its push to electrification of its fleet.
Confirming the appointment of the company's first ever CEVO, Harley-Davidson CEO Jochen Zeitz said in a statement that he was excited to have Morrissey as a new member of his team to help the company lead in electric vehicles segment.
Speaking on the topic, CEO Zeitz said, "Ryan has extensive experience with leading OEMs, working on building businesses to develop, commercialize and support electric vehicles. I'm excited to have him join the team to help us lead in electric. As we announced in February as part of The Hardwire, we'll be talking more about our electric strategy later in the year."
Thus far, Harley-Davidson has enjoyed a huge head start on e-motorcycles compared to literally every other luxury motorcycle producer. Even the Japanese and Italian motorcycle heavyweights are still struggling to figure out how to make efficient batteries to fit the frames of their motorcycles. German manufacturers have also failed to do something concrete to electrify their fleets, apart from introducing beautiful concepts of e-motorcycles.
Harley-Davidson's first e-motorcycle, the LiveWire is one of the bestselling e-motorcycles in the United States, despite its high price of $29,799. In addition to the LiveWire, the motorcycle manufacturer has shown off numerous concept EVs that are widely expected to enter the market within a year with much lower price tags.