Harley Owners' Group rally to be held in Goa
Submitted by Devang Murthy on Sat, 12/22/2012 - 21:10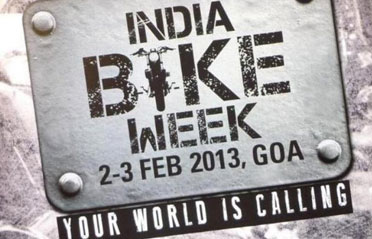 The Indian unit of Harley-Davidson is planning to organize its national Harley Owners' Group rally in country in Goa from January 31 to February 1, 2013.
The event, which will be held in the western state of Goa, will be the first such event in the country. The celebration in the country will coincide with the festivities across the world that is being organized to mark the Harley-Davidson's 110th anniversary.
Anoop Prakash, Managing Director, Harley-Davidson India said, "We end 2012 with more than 2,000 Harleys on Indian roads and an expanded presence across the country through new dealerships such as Bengal Harley-Davidson in Kolkata, Coromandel Harley-Davidson in Chennai and Spice Coast Harley-Davidson in Kochi."
The events across the world will connect millions of Harley-Davidson in various countries and will mark the continuing legacy of the company's brand. Harley-Davidson India has also said that it will sponsor the India Bike Week, which is being organized in Goa from February 2-3, 2013 just after the Harley Owners' Group rally.
The India Bike Week will be the first such event in the country and will be open to all owners, clubs and enthusiasts.