Hamburg Airport gains rail link to city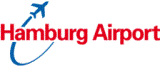 Hamburg - Germany's fourth-biggest airport, in Hamburg, gained its own rail link Thursday when a 3-kilometre tunnel from the air terminal to the rail system opened.
A 26-minute ride to downtown on the electric-train link costs 2.60 euros (3.35 dollars), far less than the expensive airport coaches which are the bugbear of air travellers in many nations.
Defenders of the German language were upset at plans to call the new underground station "Hamburg Airport" in English. So the German word for airport was added in parentheses, making the name "Hamburg Airport (Flughafen)".
The line through the 280-million-euro tunnel will be operated by a subsidiary of the Deutsche Bahn national railway company which provides a part of Hamburg's mass-transit rail system.
VIP guests rode the first service. The trains are to run every 10 minutes.
Previously, travellers were able to use a low-cost bus shuttle to a nearby rail station, but it was unpopular because of the time spent waiting and the need to manhandle luggage up and down stairs.
Passenger numbers at the airport have tripled in the past 25 years.
The airport, which handles nearly 13 million passengers annually, ranks just behind Germany's big three: Frankfurt, Munich and Dusseldorf. Berlin's 20 million passengers are divided between two airports. (dpa)