Half of U.S. car buyers will be able to get suitable EVs this year: JD Power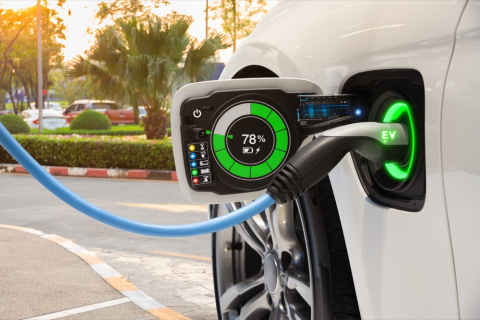 Roughly 50 per cent or half of the consumers in the US new-car market will be able to find a new electric vehicle (EV) this year that will suit their needs, American data analytics & consumer intelligence firm JD Power said in its latest report.
Generally, EVs cost much more than their ICE counterparts. Thus, high cost of EVs has so far remained one of the key reasons that have prevented mass adoption of environment-friendly zero-emission vehicles. However, JD Power's latest report has predicted that a larger number of interested buyers will be able to buy an EV this year that they can really afford. Furthermore, EVs available this year should also be feasible for more consumers, thanks to various sizes and the options now come from a wider range of brands. By the end of 2023, nearly half of new buyers should be able to get a new EV that will be workable for them.
Thus, a large number of American consumers who might be in search of a new vehicle will be able to find something that will suit their needs as well as budget this year.
It is worth-mentioning here that EV are becoming more and more affordable with the ability to work for of the buyers as additional brands are bringing compelling electric models to the market at cheaper rates, thanks to improving technologies and governments' support to electrification of vehicles. EV pioneer Tesla Motors has reduced prices of many models earlier this year.
Elizabeth Krear, Vice President (VP) of EV Practice at J.D. Power, pointed out that price play a key role when it comes to sales of EVs. She stressed that declining prices leads to an immediate increase in consumers' interest in EVs.
She explained that consumers had to pay an average of 31 per cent more for an EV compared to an ICE model at the beginning of this year. That discrepancy has now slipped to 24 per cent. In fact, some electric cars have seen even larger discounts than others, while some models have already achieves price parity with their gas-powered counterparts. According to the data analytics firm, the average EV transaction price in the U.S. has slipped 7.5 per cent from January to March this year.
On top of the price cuts by EV manufacturers, attractive incentives and tax credits are available not only from the U.S. federal government but also from local governments. Furthermore, many more electric models are becoming eligible for tax credits or incentives they might have formerly missed out on.