Hackers hit Washington Post for third time over past three years
Submitted by Mitra Pathak on Fri, 12/20/2013 - 20:13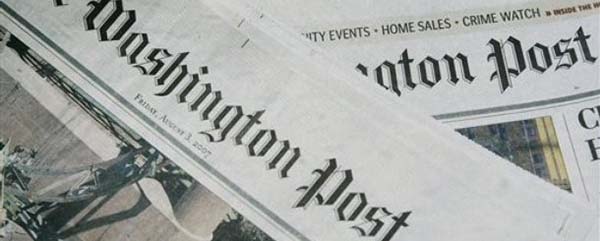 The Washington Post has confirmed that it recently suffered a hacking attack in which hackers gained access to the paper's Relevant Products/Services as well as employee user names & passwords.
The Washington Post said that it had urged all of its employees to change their user names and passwords, though the extent of the data stolen by hackers wasn't immediately clear.
The paper also revealed that Mandiant, the cyber security contractor that monitors the paper's networks, notified the company about the hack.
The attack reportedly took place on Wednesday staring with hacking of a server used by the company's foreign staff, the hack then spread to the other servers of the company. It was at least the third hacking attack that the paper suffered over the past three years.
James Lyne, global head of cyber security research at Sophos, said that more hacking attacks could surface over the course of next year.
Commenting on the most recent attack on the Washington Post, Lyne said, "This is certainly not the first case of this in 2013 and we are likely to see more of them over the course of next year. It is reassuring in this instance that the credentials stolen were in encrypted form."
Chinese hackers are said to be behind the latest hacking attack. Previously, Chinese hackers were linked to hacking the servers of The Washington Post, The Wall Street Journal, and The New York Times in 2011.