Govt working overtime to push reforms; GDP to rise to 6-6.5%: FM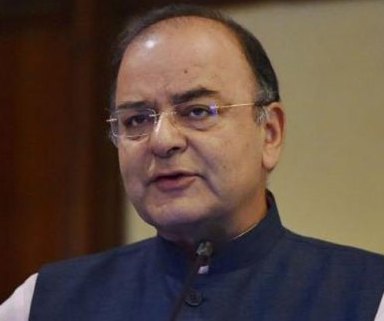 New Delhi: Committing to push growth rate to 6-6.5 percent in the next fiscal, Finance Minister Arun Jaitley today said the government is "working overtime" to push reforms, especially, in sectors like insurance, coal and Goods and Services Tax (GST).
"We are working overtime on reforms... Insurance bill will be taken up next week", the Minister said.
The Minister further said that he sat late last evening with state Finance Ministers to sort out the issues hampering roll out of the long-pending GST.
"I will try to introduce the Constitution amendment bill for GST in the current session of Parliament so that it could be discussed and considered in the next session," he said, adding the bill to clear mess in the coal during UPA regime is being taken up by Parliament.
The government, Jaitley said, was hopeful of achieving an economic growth rate of 6-6.5 percent in the next financial year and over 7 percent thereafter.
Refuting the criticism that government has not taken any big-ticket reform measures in the last six months, the Minister said, they are not about "sensationalising things. One should see the big picture."
Prime Minister Narendra Modi, he added, announced the important decision of abolishing the Planning Commission, an institution which which became irrelevant after the introduction of the economic reforms in 1991.
He further said the government decontrolled diesel and would take more steps to streamline public expenditure and rationalise subsidies after receiving the report of the Expenditure Commission.----PTI