Google slapped with €102M fine for excluding EV charging app from Android system in Italy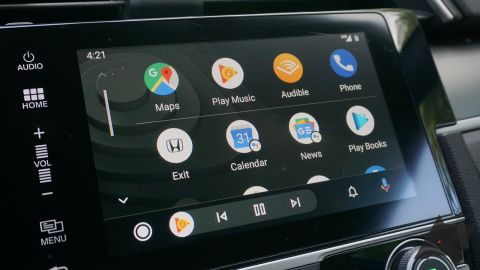 The Italian Competition Authority has slapped Google with a hefty fine of €102 million (US$123 million) for excluding Enel's e-mobility app from its widely-used Android system. Slapping the fine on the American tech giant, the antitrust regulator of Italy said that it unfairly curtailed the use of Enel's JuicePass e-mobility app by not allowing it to operate on Android Auto while providing undue favor to Google Maps.
The JuicePass app is a digital product that allows users to manage all EV charging services through smartphone or other mobile devices. The users can access the services by direct registration in the app.
The Android Auto is a mobile app system that allows apps to be used safely in vehicles. It has been developed by Google to mirror features from an Android OS-powered device, such as a smartphone, to a vehicle's compatible in-dash information & entertainment display unit. Once an Android OS-powered device is connected with the display unit, the system mirrors qualified apps from the mobile device with a simple, driver-friendly user interface (UI).
But, Google didn't allow the JuicePass app to operate on Android Auto, which prompted Enel's "e-solutions" division Enel X to drag the American tech giant to the antitrust regulators.
Announcing the fine for abuse of its dominant position, the Italian antitrust regulator ordered Google to make Enel's JuicePass app available on its Android Auto system. It underlined that the American tech giant's controversial behaviour could influence e-mobility's development in a crucial phase.
Pronouncing its decision, the regulator said, "The contested behaviour can influence the development of e-mobility in a crucial phase, with possible negative spill-over effects on the growth of electric vehicles (EV)."
Welcoming the regulator's decision, Enel said that it was an important enabling factor for the growth of e-mobility in Italy. It stressed that the decision would provide a level playing field for JuicePass as well as any other EV recharging apps.
On the other hand, a spokesperson for Google expressed disappointment with the regulator's decision. The spokesperson said that his company "respectfully disagreed" with the decision and would examine the documents to decide its next step. Expressing disappointment, the spokesperson explained that thousands of apps compatible with its Android Auto system are roaming around the world, and the company simply couldn't allow all apps to be part of its system.