Gold extends gains, set to close 2014 on a firm note
Submitted by Dalbir Sahota on Wed, 12/31/2014 - 13:19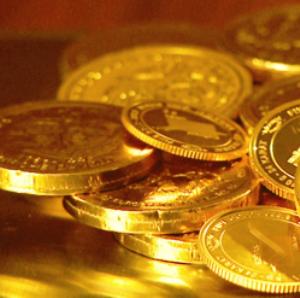 Singapore : Gold added to sharp overnight gains on Wednesday as global equities took a hit from the risk-averse sentiment in the market, triggering safe-haven bids for the metal.
Bullion was on track to end the year on a steady note with prices holding flat after a turbulent 2013, when prices slumped for the first time in 13 years.
FUNDAMENTALS
Spot gold ticked up 0.1 percent to $1,201.20 an ounce by 0041 GMT. In the previous session, the metal climbed to its highest in nearly two weeks of $1,209.90, before paring some gains to close up 1.5 percent.
Investors backed away from global equity markets on Tuesday, with light volume magnifying moves, as worries about Greece`s future in the euro zone pushed shares lower and lifted safe havens such as gold and U.S. government debt.
The dollar also slipped against a basket of major currencies on profit taking after a recent rally to a near nine-year peak.
Weaker stocks and the dollar help gold, seen as a hedge against riskier assets. A softer greenback also makes gold less-expensive for holders of other currencies.
Gold also got a boost from safe-haven bids following increased geopolitical tensions between Russia and the West. Russia`s Foreign Ministry said on Tuesday that a widening of U.S. sanctions against Moscow this week may hamper bilateral cooperation on issues such as Iran`s nuclear programme and the Syrian crisis.
Gold has had a relatively less-volatile year in 2014, compared with a 28 percent slide last year and a $500 range.
For this year, gold has lost 0.3 percent and traded in a $260 range, though it did fall to a 4-1/2-year low in just last month.
Investor sentiment continues to be bearish due to optimism over the U.S. economy and the dollar, and expectations of higher interest rates in the world`s largest economy.
SPDR Gold Trust, the world`s largest gold-backed exchange-traded fund, said its holdings fell 0.21 percent to 710.81 tonnes on Tuesday, a fresh six-year low.
(PTI)
Technology Sector