Girls' school uniforms 'not sexy' insists Malaysia's Education Minister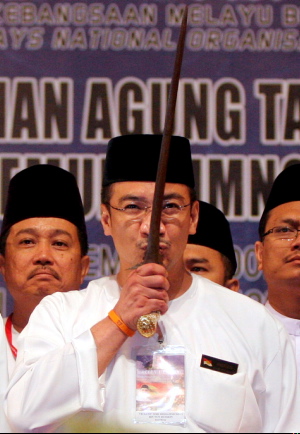 Kuala Lumpur, May 26 : Malaysia's Education Minister Datuk Seri Hishammuddin Tun Hussein has insisted that blaming students or their uniforms for sexual crimes is unfair as there is nothing sexy about school uniforms now worn by girls in government schools.
In fact, he said that he was personally against remarks terming school uniforms provocative.
"From what I have seen, clothing is not the main consideration of those who commit despicable acts. Usually, there is an underlying problem, such as a disease, that makes them behave that way," Star Online quoted him, as saying.
Recently, the National Islamic Students Association of Malaysia denounced the uniform as being too sexy and thus promoting rape and pre-marital sex.
While Hishammuddin said that though he thinks that changing the school uniform would not bring down the number of sex crimes committed against schoolgirls, he would still ask experts within his ministry to consider the issue and would ask them to listen to various ideas before coming down to a decision.
He added further that the uniform has been continuing since a long time and would not change very much in the next few years.
"It is unfair to punish women and children and the clothes they wear for the act of rapists," he said.
Also, he said that he cannot tolerate this type of stereotyping to continue in times to come. (ANI)