German Woolworth's files for insolvency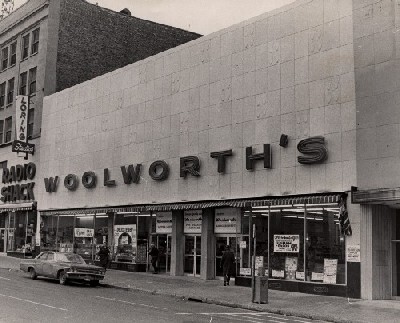 Frankfurt - The German chain of Woolworth's low-cost stores filed for insolvency in Frankfurt on Tuesday, marking the possible end of yet another branch of what was once an iconic global brand. DWW Woolworth Deutschland GmbH & Co, which employs 11,000 people in Germany, belongs to a private equity investor, Argyll Partners, and is no longer connected to the US company founded in 1878 by F W Woolworth.
For much of the 20th century, open-plan, brightly lit Woolworth's stores were a first port of call around the world for people on small budgets buying sweets, pens and pencils, cheap clothing and simple home appliances such as electric kettles.
A district court spokesman in Frankfurt said an application for preliminary insolvency proceedings had been received on Saturday and a Frankfurt lawyer, Ottmar Hermann, had been put in charge of the German business operations Tuesday.
The mixed-retailing brand departed from the marketplace in the United States a decade ago. Every other country's Woolworth's chain has separate owners. Last year, the Woolworth's chain of 807 stores in Britain closed after no buyer for the business could be found.
The German retail chain, which was founded in 1926, did not explain the reason for its financial difficulties. It was always known as simple Woolworth in Germany, without an 's' at the end.
Woolworth had installed a new chief executive, Stefan Rohrer, at the start of March, but he left after four weeks. More than a year ago, the chain laid off about 800 staff in a cost-cutting drive.
At present there are 311 Woolworth stores in Germany. The business also owns 12 stores in Austria.
In other countries, the Woolworth's name is still riding high. An Australian Woolworth's is one of the biggest operators of upscale supermarkets in Australia and New Zealand. (dpa)