German state premier seeks talks with Ecclestone over Hockenheim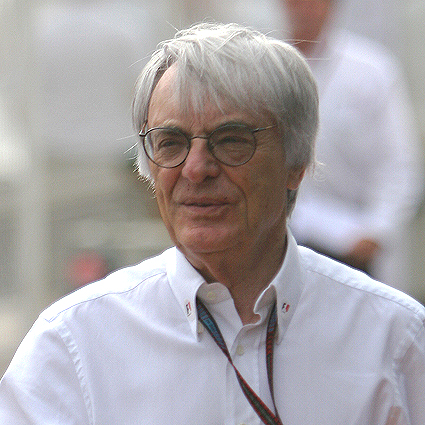 Hockenheim, Germany  - A German state premier is to seek talks with Formula One supremo Bernie Ecclestone in an effort to safeguard the future of the Hockenheim Grand Prix, it was agreed Tuesday.
The Baden-Wuerttemberg economics ministry said it was agreed at a cabinet meeting that state premier Guenther Oettinger meet Ecclestone over the loss-making circuit.
The state urged Hockenheim's regional council to shelve making any decision at a meeting Wednesday on the circuit's future.
The cabinet recommended that the Rhineland-Palatinate state premier Kurt Beck as well as leading regional and local officials and representatives of carmakers Daimler and BMW take part in any meeting with Ecclestone.
According to a report in Tuesday's Mannheimer Morgen daily, the state government could consider financial support for the circuit.
The city of Hockenheim has said it was only prepared to continue hosting the German Grand Prix if it received strong financial support as the circuit has a deficit running into millions of euros.
The regional council, which represents 21,000 inhabitants, owns 94 per cent of the Hockenheim Circuit company, and Hockenheim mayor Dieter Gummer has said it would only allow future F1 races there if it didn't run at a loss.
Last year's race registered a loss of 5.3 million euros (7.2 million dollars).
This year's German GP takes place at the Nuerburgring but the proposed 2010 race at Hockenheim is expected to have a deficit of around six million euros. (dpa)