Four hurt, scores arrested as Tamil protest turns violent in Paris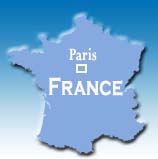 Paris - Four people were hurt and more than 200 were taken into custody when a protest demonstration by ethnic Tamils in Paris turned violent, France Info radio reported Tuesday.
More than 500 Tamils had gathered late Monday near the Gare du Nord railway station to call attention to the deaths of nearly 1,500 Tamils, including hundreds of children, during a recent offensive by Sri Lankan government troops against Tamil rebels.
Police said that the demonstration degenerated after bottles were hurled at police officers. Three buses and numerous cars were damaged in the resulting skirmish.
According to UN estimates, more than 4,000 civilians have been killed in the past three months in the civil war, which has taken the lives of an estimated 70,000 people in more than 25 years of fighting. (dpa)