Flights cancelled, vessels anchored as Greek workers set to strike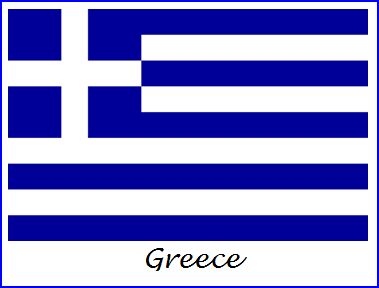 Athens  - Air transport across Greece is set to be paralyzed and vessels will remain anchored at ports on Thursday after workers called a nationwide 24-hour strike to protest against the government's economic polices.
Air traffic controllers said they will walk off the job from 12 pm until 4 pm (0900 GMT until 1300 GMT), forcing the cancellation of dozens of international and domestic flights as part of a nationwide strike called by the country's private sector federation GSEE and public sector union ADEDY.
The two unions represent more than half of the country's workforce of 5 million.
Newly privatised Olympic Airlines said it will be forced to cancel a total of 70 flights, including eleven international destinations such as London, Frankfurt, Milan, Istanbul, Alexandria and Bucharest.
Greek private airline, Aegean, said it will cancel 24 flights and reschedule another 30 flights.
The air traffic controllers are demanding the hiring of extra staff and an improvement in their health-care benefits.
The nationwide strike will also affect all state-run schools as teachers will stay away from the classroom and all state services, including tax offices and municipal buildings will remain shut for the day.
Hospitals will be operating on emergency staff and a 24-hour news blackout will be imposed as journalists refuse to show up for work.
All ferry services to and from the Greek islands will be suspended as vessels remain anchored at harbours across the country while train, bus, tram and trolley services are also expected to stop operations.
Greece's unions are protesting against the government's recent pension and labour reforms, which raise the retirement age and cut back benefits as well as privatisations and tax-raising measures.
The strike follows weeks of riots across Greece in December by youths whose economic future is bleak in a country with a high unemployment rate and low wages.
Unemployment is over 7 per cent, and nearly 20 per cent of Greeks live below the poverty line, earning less than 600 euros (775 dollars) a month. (dpa)