Electrify America launches Level 2 EV home charging station priced at $499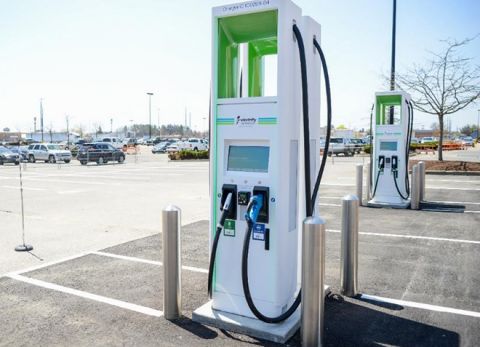 German automaker Volkswagen's Electrify America charging infrastructure subsidiary has launched a Level 2 home charging station for electric vehicles (EVs). The home charging station, featuring up to 7.6 kW charging power, is called 'Electrify America Electric Vehicle Home Charger.'
The launch of the EV home charger by Electrify America marks the company's foray into the home charging arena in the US. The home charger boasts compatibility with all the EVs currently available in North American markets.
In announcing the launch of the new 'Electrify America Electric Vehicle Home Charger,' Electrify America has said that the product can be purchased directly from the company, and also from online retailer Amazon. The cost of the EV home charger is $499.
Volkswagen has claimed that the Electrify America's Level 2 EV home charger, with 7.6 kW charging power, is around six times faster than the typical Level 1 charger, depending on the make or model of an EV. With the given charging power, the home charger can give a typical EV approximately 25 miles of range per hour.
The Electrify America EV home charger comes with a NEMA 14-50 plug as a standard, and is available as a plug-in unit as well as a hard-wired option. Electrify America is giving a three-year warranty on the EV home charger. The company will install the home charger in partnership with Qmerit if no qualified electrician is available in a particular area.