Election Outcome will lead Indian Markets next week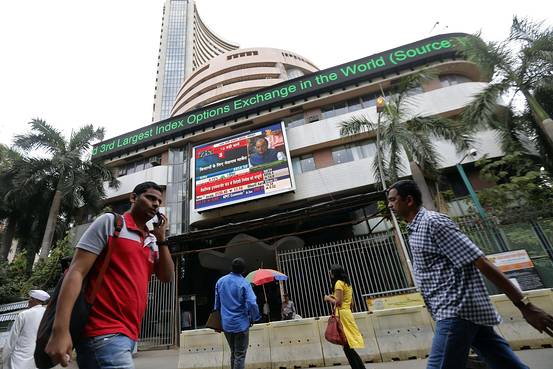 Indian markets will depend largely on election results for the short term. The elections have left the market participants in confusion about the outcome. Markets prefer to have stable government and the outcomes of elections will decide the short and medium term trend for the markets.
Nifty on the daily chart has formed a piercing pattern as bulls return despite clouds of volatility. A week that was turning out to muted saw a sharp recovery in indices and Nifty on last trading session to soar and close above 20 Days MA at 11407.
At this point in time investors should, the volatility has been high for the last few weeks and is at 2015 levels. So the options premiums are very high and on the top of it, and due to high vol; directional trades become very risky. It is a nightmare for retail or small investors. This kind of market is for traders with a good amount of capital and knowledge of markets and options. There are few strategies that investors or traders should keep in mind to hedge or safeguard themselves from volatility. In a very simplistic approach, one should avoid this market for trading or even does then stop losses are everything that can save you from unfavorable moves. Secondly, one should also use options anyhow in any positions that are taken or being held on. if its long positions; Puts should be used and vice-versa. If it's a options trade; one should prefer a multi-leg strategy.
The coming week, there is an event that is able to produce long term trends in the market and is the factor that sets the tone for wealth creation. The political event like election results usually produce the trends that last for years. Hence it becomes very important for the economy; the result and its impact on the stock market that in turn affects the investors across the globe.
In result week, Nifty may see trading between the range of 11200 - 11600. As per derivatives data, there is writing seen in 11200 and 11300 PE which may continue to act as strong support. 11100 is already well supported with 100 days SMA. On the higher side, 11500 PE has also seen the writing as well as bulls aggressively charged on last trading session. Fresh long positions are seen in Nifty CE side at strikes of 11500 & 12000. A lot will also depend on the exit polls and their numbers. This will further put decisiveness in the price action.
In the Coming week, we believe the trend may continue in favour of bulls If Nifty is able to close above 11550. Above that (11550), we may see a sharp move and short covering that can thrust and take Nifty to 11750 - 11800 in a furious way. On the downside, we are well supported at 11150 - 11100 range; so any decline towards these numbers shall be utilized by bulls.
Also, we believe the volatility which is trading near 29 levels may see some bearish moves and compress as data of exit polls comes in. But any numbers of exit polls that point to indecisiveness can further fuel this rocket that can hurt market sentiments. So traders must also be prepared for an element of surprise.
There can be sharp movement in market but with the election's exit polls; they bring some decisiveness on the table as well. So any confusion or indecision which is there and is inherent at present in price action may disseminate with time. So the volatility we are seeing which is heightened and is at 4 years high may see rollback and evaporate.