Egyptian Baha'is still face trouble after court victory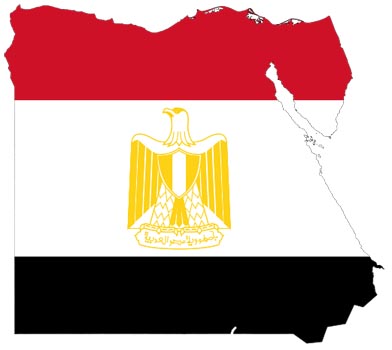 Cairo  - Saeed Abdel-Samei's children were terrified. Outside, a mob of villagers were pelting the house with Molotov cocktails and rocks and shouting abuse at the family inside.
Abdel-Samei is one of several Baha'is living in the Upper Egyptian village of Shoraneya who were attacked recently by angry locals.
The 55-year-old father said that after the attack he had to flee to Cairo with his family, where they are staying with relatives.
"We escaped the fire with the help of security elements. Village people tried to attack us even when our house was on fire," Abdel- Samei told the German Press Agency dpa.
The attacks, which started Saturday and were repeated during the week, are the latest incident of religious tension in Egypt, where sectarian tensions between Muslims and Christians sometimes end in violence.
"Now my children stay inside, too afraid to walk in the street," Abdel-Samei said.
When Egypt's High Administrative Court upheld a verdict last month granting the minority Baha'i community, estimated to be around 2,000 people out of Egypt's population of 80 million, the right to obtain official documents and identity cards, they rejoiced thinking their troubles were over.
Before the verdict, Bahai's could not have official documents issued or renewed unless Islam, Christianity or Judaism was recorded in the papers. The recent court ruling allows Baha'is to leave the religion entry blank.
Six rights groups said that the attacks were so fierce that police ordered all Bahai's in the village to leave immediately, without even giving them time to take possessions along, even clothes, money or medicine.
The human-rights organizations, whose reports say that there is not one Baha'is in the village any longer, denounced the attack and called on Egyptian authorities to prosecute those responsible.
"The state is responsible for protecting Baha'is, as they are Egyptian citizens," Baha'i activist Basma Gamal Moussa told dpa. "Now, Bahais are scared and refuse to leave their homes for fear for their lives and their families."
The attack started after one Baha'i from the Shoraneya village appeared on a television talk show discussion of the religious minority's status in Egypt.
Rights groups accused Egyptian columnist Gamal Abdel-Rehim of inciting violence against Baha'is.
In a recent column, published this week in the state-owned al- Gomhouriya newspaper, Abdel-Rehim wrote: "I know very well that the villagers of Sharoniya are protecting their religion and their beliefs."
Abdel-Rehim denied the allegation, saying that he was only expressing his opinion.
"All is I said was that Baha'is are just people who have abandoned Islam, which is something scholars say is true," he told dpa. "I think Baha'is are the ones responsible for this violence, as they allowed TV channels to air their celebrations without caring for Muslims feelings."
Founded in the 19th century in Persia, the Baha'i religion is named after its founder, Bahau-Allah, whom Bahais regard as continuing the line of Judeo-Christian prophets that Muslims believe ended with Mohammed.
Many Egyptian Baha'is say they have faced discrimination verging on intimidation from conservative Muslims, who view Baha'is as infidels.
Nine years ago, the lives of Egyptian adherents to the Baha'i faith were disrupted when the Egyptian Interior Ministry introduced computer-generated identification cards.
The ministry's Civil Status Department decided to stop issuing or renewing official documents for Egyptian Baha'is unless they agreed to change their religious affiliation in public records to one of the three state-recognized religions. A lower administrative court had ruled in favour of the Baha'is in January 2008, but two Islamist lawyers appealed the verdict.
Without state-issued identification cards, Egyptians cannot access such civil services as education or healthcare. They cannot deal with banks, and they cannot obtain licenses to drive. (dpa)