Danish poet Inger Christensen dies at age 73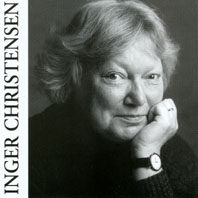 Copenhagen - Danish poet Inger Christensen, often mentioned as a possible Nobel Literature Prize winner, has died at the age of 73, her Danish publisher said Monday.
Christensen died Friday, publisher Gyldendal said.
In 1964 she started to write full-time following the publication of the poetry collections Light (1962) and Grass, the following year.
Works that stand out in her production include the large collection of poems called It (Det) from 1969, where she explored both social and political issues as well as contrasting love and hate.
The rules of language and mathematics as well as musical composition also inspired her.
"Numerical ratios exist in nature: the way a leek wraps around itself from the inside," she said of Alphabet from 1981 where she used the alphabet and the Fibonacci mathematical sequence.
Christensen was born 1935 in Vejle on the eastern coast of Jutland, the daughter of a tailor.
After graduating from secondary school she moved to Copenhagen and then to Aarhus where she studied to be a teacher, receiving her certificate in 1958. While studying, she published her first poems and in 1959 married poet and critic Poul Borum. They divorced in 1976.
The 1991 sonnet cycle, Butterfly Valley: A Requiem, is regarded as another high point in her production. There she uses the image of butterflies, with their beautiful colours but also as very fragile creatures to investigate life and death.
Among the many awards she won were the 1969 Danish critics prize, the Holberg Medal in 1987, the Nordic Prize of the Swedish Academy as well as the Austrian State Prize for European Literature in 1994, and the 2006 Siegfried Unseld Prize in Germany.
Christensen also wrote plays and scripts for radio and children. Creativity, fiction and reality were other themes in her work, for instance in her 1976 novel The Painted Room about Italian Renaissance painter Mantegna where three narrators figure.
She was a member of the Danish Academy and in 1995 joined the Academie Europeene de Poesie. (dpa)