Credit Suisse returns to the black in second quarter
Zurich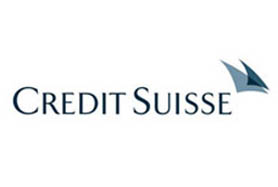 - Swiss banking giant Credit Suisse said Thursday it returned to the black in the second quarter of 2008, with net earnings of 1.2 billion francs (1.16 billion dollars).
The figure was 62 per cent below the second-quarter 2007 result, but an improvement after the bank had lost 2.15 billion francs in the first quarter this year reflecting the turbulence in the subprime mortgage sector.
Credit Suisse said that in the second quarter all three of its divisions - private banking, investment banking and wealth management - operated at a profit.
Core business earnings showed a net gain of 7.83 billion francs in the quarter, compared with 11.7 billion francs in the previous-year period. (dpa)