Countrywide sold thousands of bad loans, US officials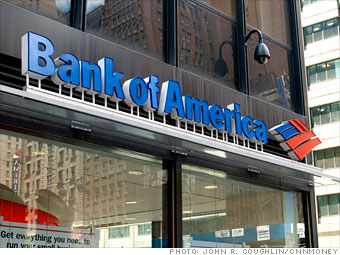 US government officials have said that the Countrywide unit of Bank of America Corp has sold thousands of bad loans to the US customers leading to a default of more than $1 billion in mortgages for Fannie Mae and Freddie Mac.
Assistant U. S. Attorney Pierre Armand said today in opening statements in Manhattan that, "Why did Countrywide do this? They did it for the money."
At the beginning of the federal trial, the US authorities accused the institution of selling bad loans leading up to the financial crisis. The US authorities filed a lawsuit against Bank of America in October along with a whistle-blower action filed by a former Countrywide executive, Edward O'Donnell. The latest lawsuit is another financial burden for the bank, which has been facing several mortgage-related losses and litigation since the collapse of the housing market in the US.
Most of the legal challenges are a result of acquisition of the subprime lender Countrywide Financial by the bank in 2008 in the US. The new lawsuit is linked to Bank of America's own home-grown mortgage operations and not those extended by the Countrywide Financial. The loans were presented as prime jumbo mortgages in 2007 as they included loans of more than $417,000 for a single-unit dwelling and not the subprime mortgages.