Conte to renew contract with Juventus: Marotta
Submitted by Narinder Hans on Thu, 04/17/2014 - 19:43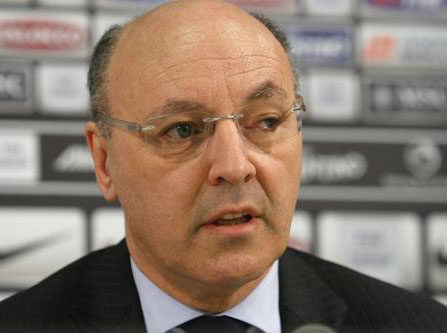 Rome, April 17 : Juventus sporting director Beppe Marotta has revealed that Antonio Conte will sign contract extension at the end of the season.
The 44-year-old Juve head coach's current deal will expire at June 2015, and his contract will be renewed when this season finishes, Marotta said Wednesday, reports Xinhua.
"Conte has already said that the renewal will be discussed at the end of this season," he said.
"Our club is fully satisfied with his work, and for sure he has a contract with us, he is a leader. We are very proud to have him with us," he said.
Marotta expects Conte to sign the contract extension following their triumph in the Europa League as well as Serie A.
"We have already said, and by mutual agreement we have agreed to meet after winning something grand, which could be the Serie A title or the Europa League," he said.
Juventus are now at top of Serie A with eight points clear, and they also reached the semifinals of the Europa League. (IANS)
Technology Sector