Comments on Corporate Tax Reduction by Mustafa Nadeem: Epic Research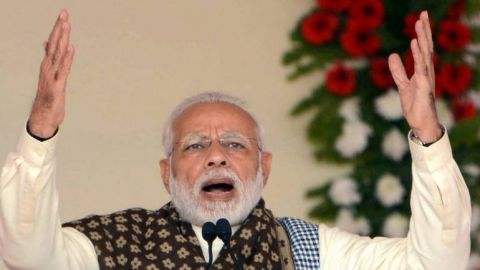 Indian markets cheered the announcement of corporate tax reduction with one of the biggest single-trading session gains in last 10 years. Markets are hovering around their all-time high and BSE Sensex jumped more than 2200 points at one time during the trading session.
Comments on Corporate tax reduction announced by Narendra Modi government by Mustafa Nadeem, CEO, Epic Research...
This is huge for the market. There were few announcements that were keeping sentiments in check as FM was trying to boost market sentiments and improve the state of the economy by boosting exports, Banks consolidation, Recapitalization and so on but reducing the Corporate tax rate to 22% or domestic players and 15% for new entrants setting up manufacturing units is a big boost. It has two important effects. One the domestic environment which was sluggish due to slowdown is going to fade with lowered corporate taxes and second the Make in India will see a boost as well.
Markets, on the other hand, has totally taken it as something which has turned the table for medium to long term. Today's reaction is totally out of surprise and it will be acting as strong support for the coming weeks and months. 10700 - 10800 is now set to be a strong base for Nifty and we may see continuity in positive momentum on any dips from here on.