Chinese data will be stored in China: Tesla executive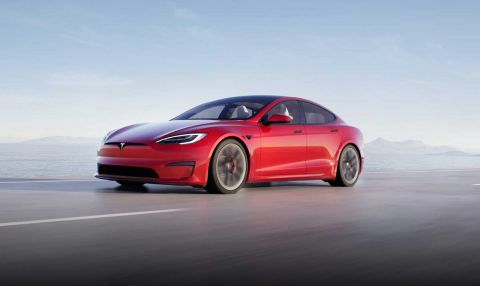 Chinese data collected by Tesla electric cars' intelligent cameras will be very well protected and stored within the premises of the country, a top executive for Chinese division of the American EV giant has announced. Grace Tao, the head of Tesla China communications & government affairs, said in a statement that the cameras in the company's EVs are not activated outside North America. Ensuring a further protection of consumer data and easing authorities concerns, Tao stressed that the automaker has firmly decided that any data that Tesla cars collect in China will not be taken out of the country's borders.
Speaking on the topic, Tao said, "Tesla China is a company that's based here and must abide by all Chinese laws and regulations. In fact, our data will be very well protected. Chinese data will be stored in China."
Tao's assurance followed recent report that Chinese authorities are mulling new regulations that would require the American EV giant to store within the premises of the country as they are concerned over the potential misuse of Tesla cars' cameras and data collected by those cameras.
Chinese authorities are worried that Tesla EVs may be used for spying. It may be noted here that Tesla electric cars come equipped with extensive arrangement of powerful cameras as part of its Autopilot system. Its TeslaCam, a built-in dashcam, and camera-based security system called Sentry Mode also make use of cameras that collect large amount of data while the vehicles in on the move as well as while it is standing still.
In China, authorities have already banned Tesla EVs from entering certain locations, such as housing compounds and military bases. To ease the Chinese authorities' concerns over the potential misuse of data collected by its EVs' cameras, Tesla CEO Elon Musk recently promised that his company would never use its EV cameras for spying.
In the recent past, Tesla has suffered a lot of negative press in China as local media repeatedly published reports of crashes involving Tesla electric cars, protests at Shanghai Motor Show, and collection of consumer data by the camera systems of the intelligent EVs. China is a promising EV market for Tesla, and nearly third of the American manufacturer's total annual revenue already comes from this fast-growing Asian automobile market. Thus, the EV giant will obviously not do anything that may offend the Chinese authorities.