China's consumer price index rose just 2% in January
Submitted by Harish Dhawan on Sat, 02/09/2013 - 11:12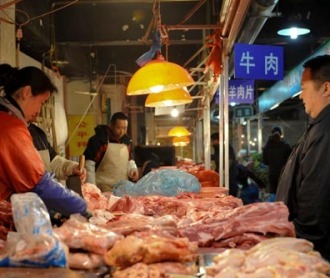 According to the latest data released by government, the Consumer price inflation In china has moderated after several months as prices food fell slightly in the country ahead of the lunar year celebrations.
The data released by the National Bureau of Statistics showed that China's consumer price index rose 2 per cent compared to 2.5 per cent increase in December. On the other hand, the producer price index fell 1.6 per cent during the month of January compared to the same month of the previous year.
Latest figures released also showed that the country's exports rose to 25 per cent compared to 14.1 per cent recorded in the previous year. Import growth in the country rose to 28 per cent compared to just 6 per cent in the previous month.
China is on the path of recovery and prospects of a slowdown in the world's second largest economy are minimized. Experts say that the growth is mainly due to moderate increase in demand for exports and the effect of stimulus efforts from the Chinese government. Experts said that the recovery is likely to be slow due to a slowdown in Europe and the US.