Chargoggagoggmanchauggagoggchaubunagungamaugg, wrongly spelt!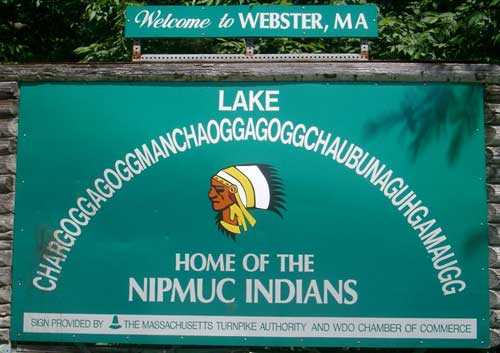 London, Apr 22: The longest place name in United States, Lake Chargoggagoggmanchauggagoggchaubunagungamaugg, has been misspelt for years on signposts, admit officials.
After researching historical spelling combinations and the local newspaper the Telegram & Gazette of Worcester, local Chamber of Commerce officials have agreed that some signs at the lake in Webster, Massachusetts - known as Webster Lake for short - has been wrongly spelt.
There was an "o" at letter 20 where a "u" should have been, and an "h" at letter 38 where an "n" should go, reports the Telegraph.
The 45-letter name originated from the language of the local Nipmuck tribe, which means "Englishmen at Manchaug at the fishing place at the boundary although".
The name was given in the 19th century when White people built factories in the area.
It has also been shortened to Lake Chaubunagungamaug to avoid the 45-letter tongue twister.
The name of the river has 17 "g" and 10 instances of the letter "a" (not including the "a" in "lake"), more than any word in the English language. (ANI)