Cervical Cancer Proving to be Deadly Especially in Indian Women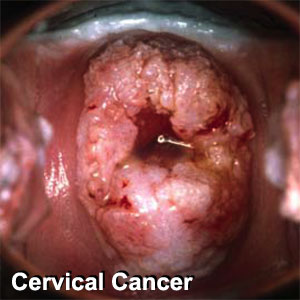 According to a WHO report, Cervical cancer claims lives of around 300,000 women worldwide every year and around 130,000 new cases are reported in India every year out of which some 8,000 are from West Bengal alone.
"This makes cervical cancer the leading cause of cancer-related deaths in India and represents approximately one-fourth of the world's total cervical cancer cases and mortality," said a paper released by Qiagen, the German global market leader in sample technology and CNCI, a state-run Cancer Research Institute here on Tuesday.
Human papillomavirus (HPV) is the primary cause of cervical cancer and approximately 80 per cent of women get one or more types of virus by the age of 50. Women who are sexually active from a very young age are especially at risk of falling prey to this virus.
"Some 80% of patients detected with gynaecological cancers at Chittaranjan National Cancer Institute alone suffer from cervical cancer," said Dr Jaydip Biswas, director of Chittaranjan National Cancer Institute.
If detected on time this disease is curable but in most of the cases it is detected at an advanced stage, primarily due to lack of awareness.
"Women, specially in rural areas, are reluctant to go through the screening for cervical cancer as it involves a gynaecological examination," said Dr Partha Basu, head of gynaecological oncology department in CNCI.