Centre assures to compensate states for revenue loss in GST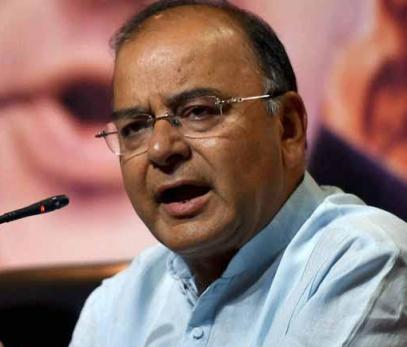 New Delhi, Dec 19 : Union Finance Minister Arun Jaitley on Friday said the Centre has given assurance to the states that they would be compensated for any revenue loss post the implementation of the Goods and Services Tax (GST).
"The Centre has given assurance to the states that they will be compensated for any loss of revenues following the implementation of the GST," Jaitley told a press conference here.
"There were state specific issues; there was then collective concern of what will happen if the actual tax collected in the state goes down. The concerns of all the states have been addressed in the new provision of the bill after consultation. The interest of states would be adequately protected and there will not be any situation where the states would be the losers," he added.
He also said that the Centre and the states can together decide on the GST.
"The Centre and states will collectively decide on petroleum product taxation under GST," Jaitley said.
Describing GST as the 'single biggest tax reform since Independence' and a 'win-win situation' for both the Centre and states, he added that the bill would not hold a 'fear of the unknown' unlike the Value Added Tax or VAT.
He, however, also said that a strong architecture for GST is very essential and added that he expects West Bengal to continue to support GST as they have been doing it earlier.
"West Bengal has been the strongest supporter of GST and we expect it to continue its support," Jaitley added.
Earlier in the day, the Trinamool Congress (TMC) made its position clear on the GST issue and said that it was not against the concept but provided the states were compensated adequately.
Meanwhile West Bengal Chief Minister Mamata Banerjee expressed her concern over the issue.
"From my state, the Centre collects Rs. 40,000 crore and provides us with only 7000-8000 crore. How will this work?" she asked. (ANI)