Buy IDBI Bank With Target Of Rs 148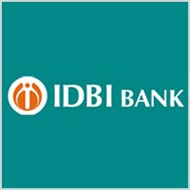 Stock market analyst MB Singh has maintained 'buy' rating on IDBI Bank Ltd stock with a target of Rs 148.
According to analyst, the interested investors can buy the stop loss of Rs 141.
The stock of the company, on Sep 20, closed at Rs 143.85 on the Bombay Stock Exchange (BSE).
The share price has seen a 52-week high of Rs 145.20 and a low of Rs 180 on BSE.
Current EPS & P/E ratio stood at 15.32 and 9.39 respectively.
While talking about bank's performance for the existing financial year, Latha Venkatesh and Gautam Broker, RK Bansal, ED & CFO, IDBI Bank stated that they are eyeing a credit growth of around 18 to 20% in 2010.
They stated that in the year 2009, the banking institution grew by around 34% and that's why more concentration is required on the liability side in 2010.
IDBI Bank has planned to lift up $one billion in foreign currency by the coming 12-15 months.
IDBI's CMD R. M. Malla stated that IDBI Bank had waived all charges associated to current and savings account w. e. f. September 01.