Buy Crompton Greaves With Stop Loss Of Rs 258
Submitted by Shilpa Mahapatre on Tue, 03/22/2011 - 14:42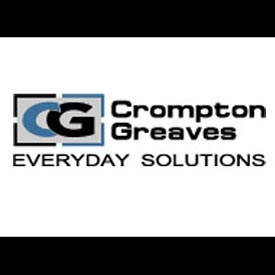 Technical analyst Jatinder Sharma has maintained 'buy' rating on Crompton Greaves Limited stock to achieve a target of Rs 275-278.
According to analyst, the investors can buy the stock with a stop loss of Rs 258.
Mr. Sharma said that the said target can be attained in 1-2 trading sessions.
The stock of the company, on March 21, closed at Rs 265.05 on the Bombay Stock Exchange (BSE).
Current EPS & P/E ratio stood at 14.16 and 18.87 respectively.
The share price has seen a 52-week high of Rs 349 and a low of Rs 226 on BSE.
As per reports, a conference of the company's directors will take place on March 23, 2011, in order to consider announcement of third interim dividend for the fiscal year 2010-11.
The report also said that the company has fixed March 29, 2011 for paying up third interim dividend.
The dividend payment date will be April 11, 2011.
Crompton Greaves registered an increase of 16.61% in its consolidated net profit for the three month period ended Dec 2010.
During the said period, the company had a consolidated profit of Rs 2.33 billion as against Rs 1.99 billion for the same period last year.
Company's consolidated total income surged 6.22% to Rs 24.09 billion for the three month period under review.