Buy Call For JSW Steel with target price of Rs 1,362: PINC Research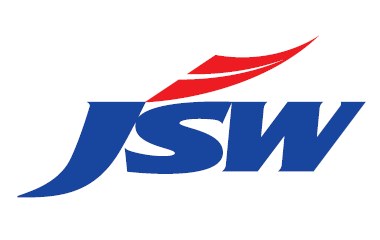 JSW Steel has proposed to acquire, subject to approvals, 41.3% stake (post full dilution) in Ispat Industries, led by Pramod and Vinod Mittal, by equity infusion of Rs21.6bn (preferential allotment of 1.09bn equity shares at Rs19.85). Mandatory open offer to minority shareholders would follow. With this acquisition, JSW's capacity in India would increase to 11.1mntpa, and is set to reach 14.3mn tpa by FY11-end as 3.2mn tpa brownfield expansion in Karnataka gets commissioned.
Key highlights
Valuation attractive: Replacement cost of ~USD720/t vs. capex of USD800-USD1,200/t to set up new capacity, while reducing "go to market" time by 3-4 yrs.
Product profile: Ispat has integrated steel capacity of 3.3mn tpa in Maharashtra, with 10% share of value-added products.
Financial concerns to ease: Equity infusion would help in bringing down net D/E from ~20x pre-deal to 1.8x post-deal. We believe that this will help in reducing Ispat's cost of debt (~15% compared to ~7.5% for JSW).
Scope for margin expansion: FY10 EBITDA/t for Ispat at USD109 is low (USD162 for JSW, USD143 for SAIL and USD265 for Tata Steel India) owing to low capacity utilisation (80%), high iron ore and energy cost. We believe that margin expansion is possible through improved capacity utilisation and cost reduction.
Accumulated losses in Ispat to provide tax-benefit going forward, when the company turns around and become profitable.
OUTLOOK AND RECOMMENDATION
We believe that Ispat acquisition is attractive on replacement cost basis and is in line with JSW's strategy of volume-led growth. Further, we opine that margin expansion in Ispat led by better utilisation, rationalisation of iron ore, power cost and reduction in financial burden
(both quantum and cost of debt to reduce) would help in Ispat's turnaround. Pending open offer and further details, we have valued JSW's 41.3% stake in Ispat at Rs25.2bn using equity method. Maintain 'BUY' on JSW Steel with a revised target price of Rs1,362 (JSW steel @ 6x EV/EBITDA, Ispat Inds @ 5x EV/EBITDA).